Today I barely had time to take this picture because Momma and Pops were both around. Their 'warning! warning!' call is a small, short, shrill chirp and they both were goin' at it fast. So I hurried, took the picture, and scurried off before they thought I was going to eat their birdies. Here you can see both their wittle heads! Aww!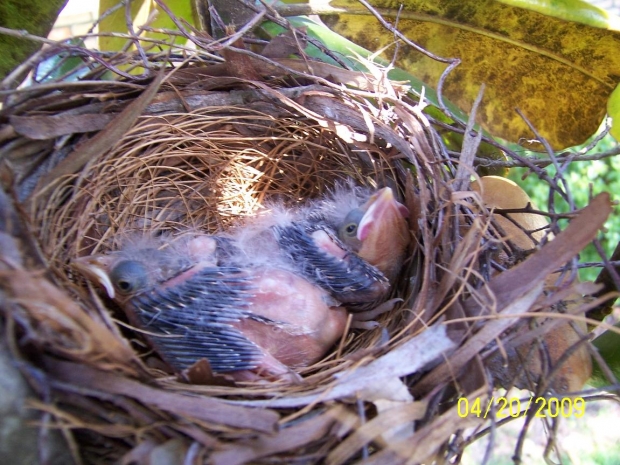 Disclaimer: XD
NO ANIMALS WERE HARMED IN THE TAKING OF THIS PHOTO.
And I never will touch them. Cuz they might give me rabies. Eww.
Hey, it's a good reason. And that rumor, that if you touch a baby bird, then its mom wont accept it and she may eat her baby, yeah. THAT'S NOT TRUE. I have my sources. But don't go around touching birdies for the fun of it. We may have a rabies epidemic. And I will blame YOU!
Hee hee~ I like pretending to be mean. It's fun.
Eneko Out!
=^-^=